Two Booklets
The stories of Wythburn and St John's-in-the-Vale have recently been told in two booklets by Geoff Darrall, a former vicar of the parishes.
The booklets are modestly priced (£3 and £5) and all profits go towards the upkeep of the respective churches. The books are available from "Bookends" in Keswick or by post from Geoff Darrall (see below).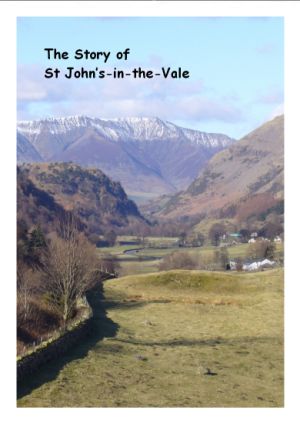 St Johns in the Vale Booklet
The Story of St John's-in-the-Vale
describes the history of the beautiful little church set up on the pass between High and Low Rigg which lies in the centre of the parish. There are chapters on the heritage of the parish, The Vale of St John's and Naddle.
There is also a brief biography of the dialect poet, John Richardson, revered as the builder of the church, the vicarage and the school.
An appendix details the footpaths of the parish and includes a map of the houses and footpaths mentioned in the text.
The book costs £5, and contains 84 pages. (By post, £6.50 incl. p&p )
( cheques - payable to St John's-in-the-Vale church.)
and is available from:
Piper Publications, Piper House, Naddle, Keswick. CA12 4TF. England.
E-mail: geoff.darrall@btinternet.com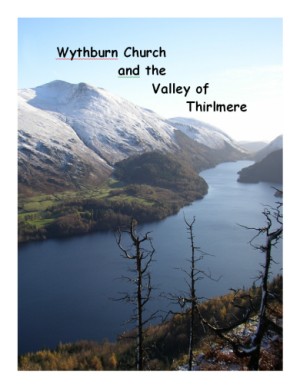 Wythburn Church Booklet

Wythburn Church and the Valley of Thirlmere
Tells the story of Wythburn church against the background of the drowning of the valley at the end of the 19th Century, when Manchester needed a source of pure water.
This booklet costs £3, and contains 48 pages.
(By post, £4.50 incl. p&p, and can be obtained from the same publisher. Cheques – payable to Wythburn Church.)
Buying both books saves on postage -
£8 + £2.50 p&p = £10.50
Please send one cheque payable to Geoffrey Darrall who will divide it between the churches.
For sales to Europe and North America the cost of both books is £8 + £7 p&p =£15.
We are sorry but we have not had overseas customers before and have not looked into the mysteries of credit card payments and currency conversion or the full details of postage costs.. The postage to Europe may turn out to be less than £5.
If you are really keen to acquire these books abroad, please email Geoff Darrall at the address given above with suggestions as to how you might pay for them.
Please note that your payment is in effect a donation towards the upkeep of the two churches so if you would like to pay more than the nominal price that would be most welcome.